One of our popular programs at Topsham Public Library is our Music in March Concert Series. Concerts take place on the first four Saturdays of March, and they all begin at 1pm. This year's line up is just as promising as prior programs!
The fun started on Saturday, March 5 with Pejepscot Station. They are a bluegrass band based right here in Topsham. If you missed it, you missed a foot-stomping good time. But don't worry – there are three more performances you won't want to miss. (And you can watch a clip of Pejepscot Station's performance by clicking here.)
On Saturday, March 12 Annegret Baier, a German born percussionist, will perform a variety of ethnic music styles using instruments from around the world.
String Tide will join us on Saturday, March 19. They are a Folkgrass/Americana cover band who perform boisterous bluegrassy arrangements.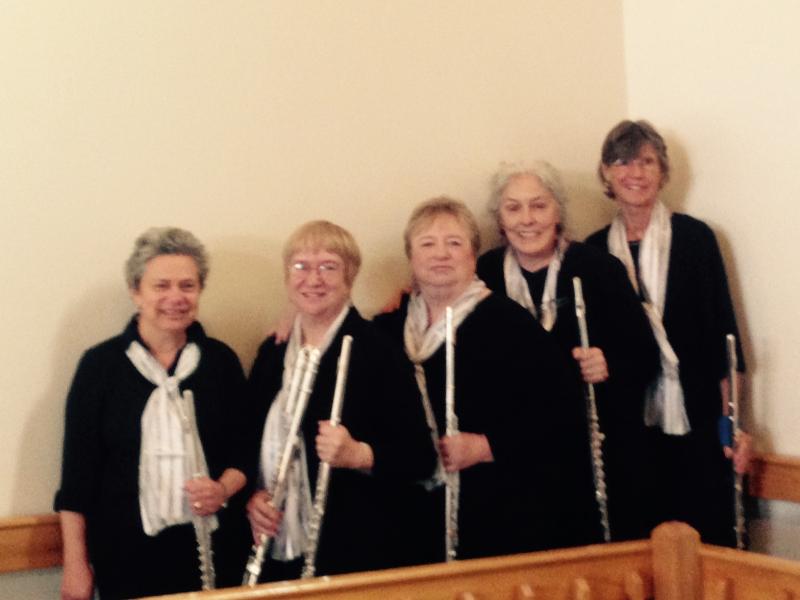 And to wrap it all up, on Saturday, March 26, Candelia will perform. A flute ensemble with 250 years of combined playing experience, they will play a selection from classical, contemporary, jazz, and show tunes.
The audience always leaves the performances glad they attended and raving about what they heard. Don't miss out! Come on down, relax, and be entertained by some great local musicians!