Marcus Luttrell and his team set out on a mission to capture or kill notorious Taliban leader Ahmad Shah, in late June 2005. Marcus and his team are left to fight for their lives in one of the most valiant efforts of modern warfare.
I am not the sort of person about whom stories are told. And so begins Elise Dalriss's story. When she hears her great-granddaughter recount a minstrel's tale about a beautiful princess asleep in a tower, it pushes open a door to the past, a door Elise has long kept locked. For Elise was the companion to the real princess who slumbered–and she is the only one left who knows what actually happened so many years ago. Her story unveils a labyrinth where secrets connect to an inconceivable evil. As only Elise understands all too well, the truth is no fairy tale.
For Jess Hall, growing up in Marshall means trouble when your mother catches you spying on grown-ups. Jess is protective of his older brother, a mute whom everyone calls Stump. Though their mother has warned them not to snoop, Stump can't help sneaking a look at something he's not supposed to–an act that will have catastrophic repercussions, shattering both his world and Jess's.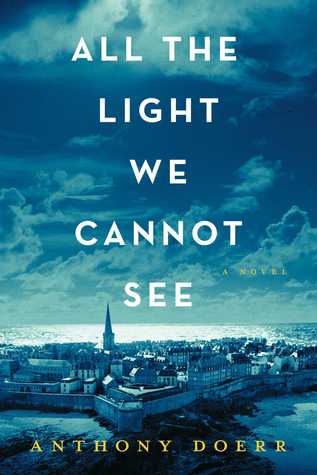 Marie Laure lives with her father in Paris within walking distance of the Museum of Natural History where he works as the master of the locks (there are thousands of locks in the museum). When she is six, she goes blind, and her father builds her a model of their neighborhood, every house, every manhole, so she can memorize it with her fingers and navigate the real streets with her feet and cane. When the Germans occupy Paris, father and daughter flee to Saint-Malo on the Brittany coast, where Marie-Laure's agoraphobic great uncle lives in a tall, narrow house by the sea wall. In another world in Germany, an orphan boy, Werner, grows up with his younger sister, Jutta, both enchanted by a crude radio Werner finds. He becomes a master at building and fixing radios, a talent that wins him a place at an elite and brutal military academy and, ultimately, makes him a highly specialized tracker of the Resistance. Werner travels through the heart of Hitler Youth to the far-flung outskirts of Russia, and finally into Saint-Malo, where his path converges with Marie-Laure.