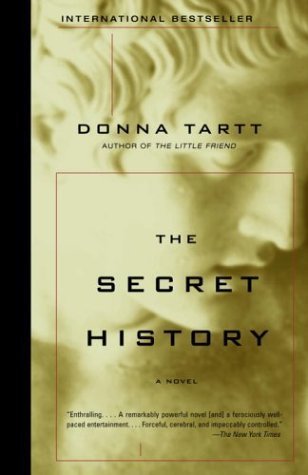 Richard Papen arrived at Hampden College in New England and was quickly seduced by an elite group of five students, all Greek scholars, all worldly, self-assured, and, at first glance, all highly unapproachable. As Richard is drawn into their inner circle, he learns a terrifying secret that binds them to one another…a secret about an incident in the woods in the dead of night where an ancient rite was brought to brutal life…and led to a gruesome death. And that was just the beginning….
A young boy in New York City, Theo Decker, miraculously survives an accident that takes the life of his mother. Alone and abandoned by his father, Theo is taken in by a friend's family and struggles to make sense of his new life. In the years that follow, he becomes entranced by one of the few things that reminds him of his mother: a small, mysteriously captivating painting that ultimately draws Theo into the art underworld.
In the mountains of Oaxaca, a major storm wipes out the roads and all communication with the outside world, trapping a tour group in the jungle with a dangerous predator with a secret to protect. With her only resource her determination to live, single mother Eve must fight a dangerous foe and survive against incredible odds–if she's to make it back home alive.
When 13-year-old Jace Wilson witnesses a brutal murder, he's plunged into a new life, issued a false identity and hidden in a wilderness skills program for troubled teens. The plan is to get Jace off the grid while police find the two killers. The result is the start of a nightmare. The killers, known as the Blackwell Brothers, are slaughtering anyone who gets in their way in a methodical quest to reach him. Now all that remains between them and the boy are Ethan and Allison Serbin, who run the wilderness survival program; Hannah Faber, who occupies a lonely fire lookout tower; and endless miles of desolate Montana mountains.