It's that time of year again when we look back at the previous year and choose our top reads/movies/music/games and TV! This year we asked staff to choose their top 4 of 2014 (books/movies/music/games and TV that they read/watched/played/listened to in 2014 rather than what was published in 2014). We'll be posting their picks all this week! Come into the library and check out the display–you can also tell us your top 4 of 2014 so we can put your picks on display too!
First up is Helen!
Helen's Top 4 of 2014
In the mountains of Oaxaca, a major storm wipes out the roads and all communication with the outside world, trapping a tour group in the jungle with a dangerous predator with a secret to protect. With her only resource her determination to live, single mother Eve must fight a dangerous foe and survive against incredible odds–if she's to make it back home alive.

London, 1890. Four vicious murderers have escaped from prison, part of a plan gone terribly wrong, and now it is up to Walter Day, Nevil Hammersmith, and the rest of Scotland Yard's Murder Squad to hunt down the convicts before the men can resume their bloody spree. But they might already be too late. The killers have retribution in mind, and one of them is heading straight toward a member of the Murder Squad, and his family
When a rotting torso is discovered in the vault of New Scotland Yard, it doesn't take Dr. Thomas Bond, Police Surgeon, long to realize that there is a second killer at work in the city where, only a few days before, Jack the Ripper brutally murdered two women in one night. Though just as gruesome, this is the hand of a colder killer, one who lacks Jack's emotion. And, as more headless and limbless torsos find their way into the Thames, Dr. Bond becomes obsessed with finding the killer.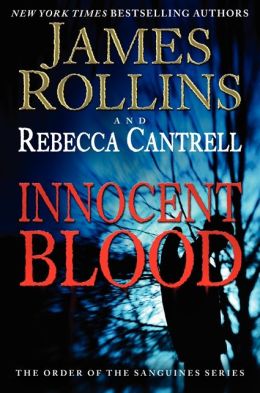 The second installment in the bestselling gothic series, about an ancient order who speak the truth behind Christ's miracles and strive to protect the world from evil – from the winning writerly combo of James Rollins and Rebecca Cantrell.