Stuck for your next read? Here's a sneak peak at what the staff of TPL are reading right now! Click on the titles to put a hold on in the catalog.
Helen: The Dead Play On by Heather Graham
Musicians are being murdered in New Orleans. But Arnie Watson apparently died by his own hand. When Tyler Anderson plays the saxophone he inherited from Arnie, a soldier and musician who died soon after his return, he believes he sees visions of his friend's life—and death. He becomes convinced Arnie was murdered and that the instrument had something to do with whatever happened, and with whatever's happening all over the city…
Cyndi: I Was Here by Gayle Forman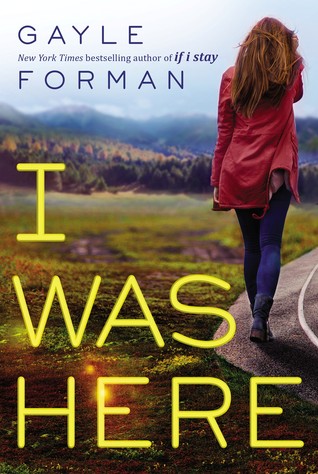 When her best friend Meg drinks a bottle of industrial-strength cleaner alone in a motel room, Cody is understandably shocked and devastated. She and Meg shared everything—so how was there no warning? But when Cody travels to Meg's college town to pack up the belongings left behind, she discovers that there's a lot that Meg never told her. About her old roommates, the sort of people Cody never would have met in her dead-end small town in Washington. About Ben McAllister, the boy with a guitar and a sneer, who broke Meg's heart. And about an encrypted computer file that Cody can't open—until she does, and suddenly everything Cody thought she knew about her best friend's death gets thrown into question.
Lynne: Silent Alarm by Jennifer Banash
Alys's whole world was comprised of the history project that was due, her upcoming violin audition, being held tightly in the arms of her boyfriend, Ben, and laughing with her best friend, Delilah. At least it was—until she found herself on the wrong end of a shotgun in the school library. Her suburban high school had become one of those places you hear about on the news—a place where some disaffected youth decided to end it all and take as many of his teachers and classmates with him as he could. Except, in this story, that youth was Alys's own brother, Luke. He killed fifteen others and himself, but spared her—though she'll never know why.
Bernardo: A Dirty Job by Christopher Moore (on audio)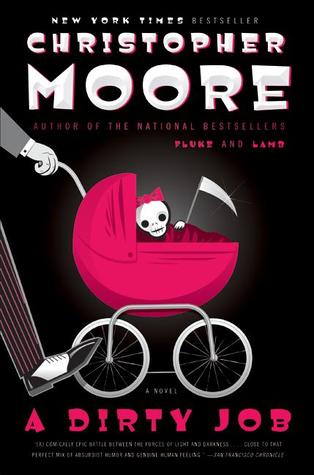 Charlie Asher is a pretty normal guy. A little hapless, somewhat neurotic, sort of a hypochondriac. But Charlie's been lucky. He owns a building in the heart of San Francisco, and runs a secondhand store with the help of a couple of loyal, if marginally insane, employees. He's married to a bright and pretty woman who actually loves him for his normalcy. And she, Rachel, is about to have their first child. That is, until the day his daughter, Sophie, is born. Just as Charlie–exhausted from the birth–turns to go home, he sees a strange man in mint-green golf wear at Rachel's hospital bedside, a man who claims that no one should be able to see him. But see him Charlie does, and from here on out, things get really weird…

Horde by Ann Aguirre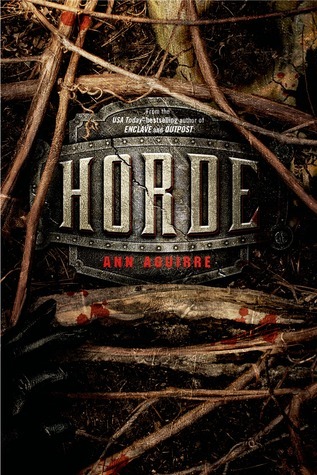 The horde is coming.
Salvation is surrounded, monsters at the gates, and this time, they're not going away. When Deuce, Fade, Stalker and Tegan set out, the odds are against them. But the odds have been stacked against Deuce from the moment she was born. She might not be a Huntress anymore, but she doesn't run. With her knives in hand and her companions at her side, she will not falter, whether fighting for her life or Fade's love.
Jennifer: Of Nightingales That Weep by Katherine Paterson
The daughter of a samurai never weeps. But Takiko, whose warrior father was killed in battle, finds this a hard rule, especially when her mother remarries a strange and ugly country potter. To get away from her miserable home, Takiko eagerly accepts a position at the imperial Japanese court. There, her beauty and nightingale voice captivate the handsome young warrior, Hideo–who also turns out to be an enemy spy. As war breaks out, Takiko flees the court and is forced to choose between loyalty to her people and her love for Hideo. She painfully learns that whatever choice she makes, she cannot run away from her samurai honor.
Julie: The Shadows by J.R. Ward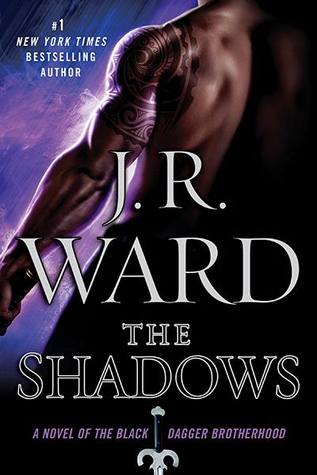 Trez "Latimer" doesn't really exist. And not just because the identity was created so that a Shadow could function in the underbelly of the human world. Sold by his parents to the Queen of the S'Hsibe as a child, Trez escaped the Territory and has been a pimp and an enforcer in Caldwell, NY for years–all the while on the run from a destiny of servitude. He's never had anyone he could totally rely on… except for his brother, iAm. Trapped between his heart and a fate he never volunteered for, Trez must decide whether to endanger himself and others–or forever leave behind the female he's in love with. But then an unimaginable tragedy strikes and changes everything. Staring out over an emotional abyss, Trez must find a reason to go on or risk losing himself and his soul forever. And iAm, in the name of brotherly love, is faced with making the ultimate sacrifice…
Linda: First Degree by David Rosenfelt
I just finished First Degree by David Rosenfelt. It's the second in a mystery series starring a wise cracking lawyer named Andy Carpenter. The first one is Open and Shut, also a good read, humorous and fast moving.
Mariah: The Thickety: The Whispering Trees by J.A. White.
The second book in J. A. White's critically acclaimed middle grade fantasy series continues the fantastical story of Kara and her journey into the Thickety. After Kara Westfall's village turns on her for practicing witchcraft, she and her brother, Taff, flee to the one place they know they won't be followed: the Thickety. Only this time the Forest Demon, Sordyr, is intent on keeping them there. Sordyr is not the Thickety's only danger: unknown magic lurks behind every twist and shadow of the path. And then Kara and Taff discover Mary Kettle, an infamous witch with an unspeakable past—she is everything their village fears about magic.

Susan: All the Light We Cannot See By Anthony Doerr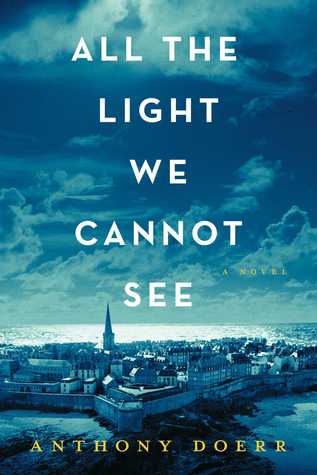 Marie-Laure lives with her father in Paris near the Museum of Natural History, where he works as the master of its thousands of locks. When she is six, Marie-Laure goes blind and her father builds a perfect miniature of their neighborhood so she can memorize it by touch and navigate her way home. When Marie-Laure is twelve, the Nazis occupy Paris, and father and daughter flee to the walled citadel of Saint-Malo, where Marie-Laure's reclusive great-uncle lives in a tall house by the sea. With them they carry what might be the museum's most valuable and dangerous jewel. In a mining town in Germany, the orphan Werner grows up with his younger sister, enchanted by a crude radio they find. Werner becomes an expert at building and fixing these crucial new instruments, a talent that wins him a place at a brutal academy for Hitler Youth, then a special assignment to track the resistance. More and more aware of the human cost of his intelligence, Werner travels through the heart of the war and, finally, into Saint-Malo, where his story and Marie-Laure's converge.
Charlotte's Web by E.B. White
An affectionate pig named Wilbur befriends a spider named Charlotte, who lives in the rafters above his pen. In this story of friendship, hardship, and the passing on into time, White reminds readers to open their eyes to the wonder and miracle found in the simplest of things.

Wind in the Willows by Kenneth Grahame
Meet Mole, Ratty, Badger, and Toad. Over one hundred years since their first appearance in 1908, they've become emblematic archetypes of eccentricity, folly, and friendship. And their misadventures–in gypsy caravans, stolen sports cars, and their Wild Wood–continue to capture readers' imaginations and warm their hearts long after they grow up. Begun as a series of letters from Kenneth Grahame to his son, The Wind in the Willows is a timeless tale of animal cunning and human camaraderie.
Rereading: The All Souls Trilogy by Deborah Harkness
The All Souls Trilogy follows the story of Diana Bishop, a historian and reluctant witch, as she solves the mystery of Ashmole 782, falls in love with a mysterious vampire named Matthew Clairmont, and learns how powerful it can be to accept who you are.
Dale: The Sculptor by Scott McCloud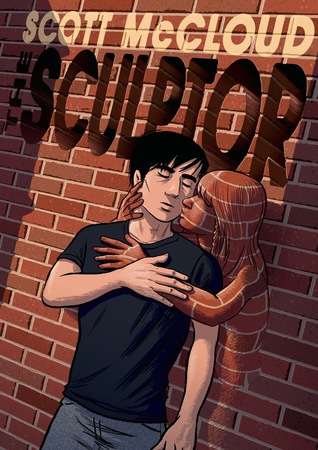 David Smith is giving his life for his art—literally. Thanks to a deal with Death, the young sculptor gets his childhood wish: to sculpt anything he can imagine with his bare hands. But now that he only has 200 days to live, deciding  what  to create is harder than he thought, and discovering the love of his life at the 11th hour isn't making it any easier! 
Emma: The Thousand Autumns of Jacob de Zoet by David Mitchell
In 1799, Jacob de Zoet disembarks on the tiny island of Dejima, the Dutch East India Company's remotest trading post in a Japan otherwise closed to the outside world. A junior clerk, his task is to uncover evidence of the previous Chief Resident's corruption. Cold-shouldered by his compatriots, Jacob earns the trust of a local interpreter and, more dangerously, becomes intrigued by a rare woman—a midwife permitted to study on Dejima under the company physician. He cannot foresee how disastrously each will be betrayed by someone they trust, nor how intertwined and far-reaching the consequences.
The Year's Best Dark Fantasy and Horror 2014 Edition edited by Paula Guran
There are no copies available in the system at present. I will donate my copy when I am done!
No matter your expectations, the dark is full of the unknown: grim futures, distorted pasts, invasions of the uncanny, paranormal fancies, weird dreams, unnerving nightmares, baffling enigmas, revelatory excursions, desperate adventures, spectral journeys, mundane terrors, and supernatural visions. You may stumble into obsession – or find redemption. Often disturbing, occasionally delightful, let The Year's Best Dark Fantasy and Horror be your annual guide through the mysteries and wonders of dark fiction.